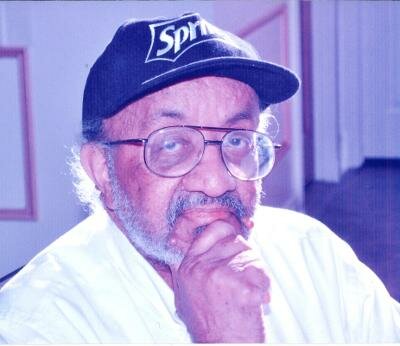 Obituary of Robert Lee Wilbon
Memories of Life
He bid no one a last farewell,
He said goodbye to none,
The Heavenly gates just open wide and
God's loving voice said come on home Robert,
His soul is now at rest, free from care and pain.
"To everything, there is a season and a time to every purpose" (Ecclesiastes 3:1)
Today, we gather to acknowledge and celebrate the new life which Robert Lee Wilbon has entered, an eternal life in the presence of God.
"A time to be born" (Ecclesiastes 3:2)
Robert Lee Wilbon was born on March 26, 1952, in Washington, D.C., to the late Calvin and Mary Wilbon. He was the seventh of eight children born to this union. One sister, Shirley, and four brothers Roscoe, Charles, Harry Sr., and Calvin Jr. Wilbon preceded him into eternal rest. "A time to be trained" (Proverbs 22:6) He was educated in the public schools of Washington, D.C. graduating from Cardozo Sr. High School with the class of 1970.
"A time to work" (James 1:25)
Robert worked at the White House immediately following graduation from High School at the age of 18 until his retirement. He worked under seven Presidential Administrations such as Richard Nixon, Gerald Ford, Jimmy Carter, George H.W. Bush, Bill Clinton, and George W. Bush.
"A time to love" (Ecclesiastes 3:8)
Although Robert never married or had biological children of his own, he was blessed to help raise his niece Monique and her son Fredrick Wilbon along with his sister Carolyn. Robert and Carolyn had an exceptionally close bond as they were the babies of the family, the two youngest of eight. Robert was affectionately known to his family as Nooka and to his former co-workers as Bobby. He loved to joke around with his family. He was very passionate about catching all memories on film with his camera. Some of his favorite past times were taking pictures, traveling, and watching television. Robert loved football as he was a die-hard Washington Redskins fan to the very end.
A time to departure" (Timothy 4:6)
Suddenly on Friday, February 18, 2022, at 8:35 pm at White Oak Medical Center, Silver Spring, Maryland, Robert Wilbon drifted into eternal rest. He was a very gentle, kind, and loving person who cared for his family and friends. He leaves to cherish his memory two sisters Dorothy Moton (James) Washington, D.C., and Carolyn Wilbon, Silver Spring, MD. Eight nephews and six nieces and a host of great-nieces, great-nephews, cousins, and friends. A precious one from us is gone. A voice is hushed and stilled. A place is vacant in our heart that never can be filled.
The Family
To send flowers to the family or plant a tree in memory of Robert Wilbon, please visit Tribute Store
Visitation
10:00 am - 11:00 am
Thursday, March 3, 2022
Mt Pleasant Baptist Church
215 Rhode Island Ave
Washington, District of Columbia, United States
Celebration
11:00 am
Thursday, March 3, 2022
Mt Pleasant Baptist Church
215 Rhode Island Ave
Washington, District of Columbia, United States
Interment
Cedar Hill Cemetery
4111 PENNSYLVANIA AVE
Suitland , Maryland, United States
Proudly Serving the Washington, DC Metro Area