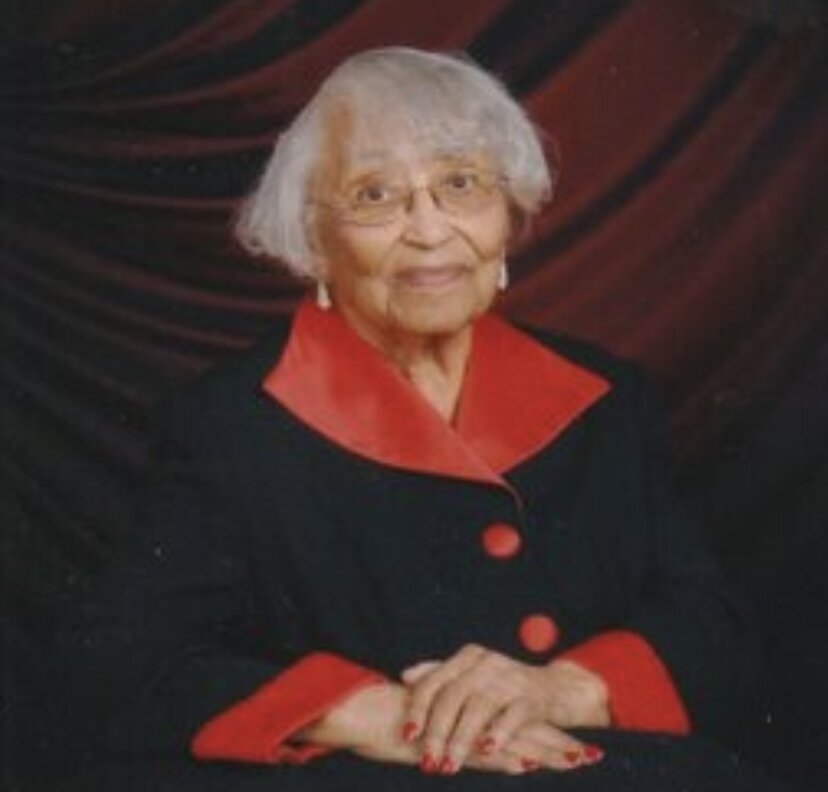 Obituary of Maggie Williams
Please share a memory of Maggie to include in a keepsake book for family and friends.
Maggie Beola Hankins Cribbs Williams was born at home on November 2, 1919, to Pearlee and Fred Hankins on a farm in Vernon, Alabama. She was the oldest of five siblings – two sisters, Mattie and Perlo, and two brothers – Freddie Lee and Robert Richard. Maggie grew up in Vernon, AL and was educated at the Lamar County Training School. She married Theo Cribbs, with whom she had one son, Theo Cribbs Jr. Maggie departed this life on September 3, 2022.
After marriage Maggie moved to Columbus, Mississippi and lived there for only a brief time. She later divorced and moved to Flint, Michigan, where she took care of her uncle's children. Growing tired of being a live-in babysitter, Maggie went to school and became the first African American to become a certified dental assistant in the state of Michigan. She married the late Cleo Frederick Williams and moved to Washington, DC - where she lived for more than 50 years. Her husband was a WWII veteran with the all-Black 9th (Horse) Cavalry unit that later became known as the legendary Buffalo Soldiers. He and Maggie rode the bus across America representing the Buffalo Soldiers. They were married for 54 years.
Maggie was a breast cancer survivor of approximately 40 years. As such, she spent many years educating and advocating for cancer patients and their families. She received many awards for this work and was 86 years old when she received the Legislative Ambassador Achievement Award from the American Cancer Society.
Maggie was always light-hearted, highly active, sweet, and quite effervescent! She was a member of many organizations, including the Buffalo Soldiers of Washington, DC, the Police Senior Citizens Advisory Squad, and the Golden Age at St. Benedict the Moor Catholic Church. Her achievements in and around the Washington, DC area included recognition by the American Cancer Society, the Veterans of Foreign Wars and WUSA Channel 9 (The One and Only Award).
Maggie loved to bowl and continued bowling well into her nineties. Even though she received MANY speeding tickets through the years, she continued driving well into her nineties. She loved the Washington Redskins and was a season ticket holder for more than 40 years (her cheer being "weeeeeee!"). She was a member of Hemingway AME Church serving in many roles, including Deaconess, Pillar, Stewardess and Missionary.
Maggie was preceded in death by her husband, Frederick, and her nephew and God son Carlton Wilson. She is survived by her son, Theo, special cousins Jolene and George Dill, and a host of other relatives and friends
To send flowers to the family or plant a tree in memory of Maggie Williams, please visit Tribute Store
Visitation
10:00 am - 11:00 am
Tuesday, September 13, 2022
Hemingway AME Church
6330 Gateway Boulevard
District Heights, Maryland, United States
Funeral Service
11:00 am
Tuesday, September 13, 2022
Hemingway AME Church
6330 Gateway Boulevard
District Heights, Maryland, United States
Burial
Fort Lincoln Cemetery
3401 BLADENSBURG RD
Brentwood, Maryland, United States
Proudly Serving the Washington, DC Metro Area