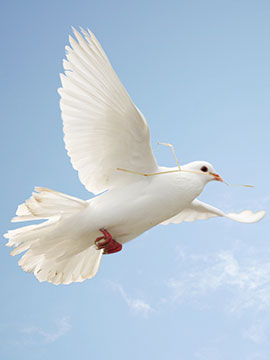 Obituary of Richard Bernard Childs
Richard Bernard Childs was called home by his Heavenly Father on Tuesday, September 21, 2021. Affectionately called "Tim" by close friends and family, he was born in Washington, DC on November 23, 1948, to the late Robert and Pollie James Childs. Richard was their seventh child of twelve.
From the age of 8 until 14, he worked as a delivery boy for The Washington Afro-American Newspaper. He often recalled his time "selling The Afros" with great pride and joy; sharing stories about the various people he met along his paper route and the songs he sang while delivering the paper. For Richard, the songs were a daily bonus to his customers and he would even have two classmates join him for afterschool newspaper deliveries.
Richard attended DC Public Schools (Kelly Miller Elementary School and W. Bruce Evans Junior High School), graduating from Spingarn High School on June 15, 1967. Richard's love of singing followed him through his high school years, during which time he served as a Recreation Aide in the Council of Churches of Greater Washington's Youth Corps and he lettered in Varsity football. In November 1967, Richard enlisted in the United States Coast Guard. After completing his training in Boston, Massachusetts the following year, he served overseas during the Vietnam War. His active-duty travel took him as far as Antarctica, which was the subject of many of his stories about his military service. Richard was honorably discharged at the RM3 rank in March 1971.
A lifelong learner and avid intellectual, Richard graduated from Howard University in 1976 with a double-major in History and in Economics; his Master of Science degree in Economics in 1983; and his Ph.D. in Economics in 1989. Throughout his formal education, he participated in numerous church-based community activities and served in various professional roles. Amongst his employment experiences, he worked in the Division of Research for the DC Public School System, as a Researcher at the National Center on Black Aging, and as an Economist at the Department of Housing & Urban Development; the Bureau of Public Debt; and the Department of Labor's Bureau of Labor Statistics, where he retired from civil service in 1999. In his retirement, he continued to share his expertise as an Economic Consultant for numerous agencies in the DC-metropolitan area.
Richard always had an affinity for exploration, an unwavering devotion to and support of his family, and a love of debates on Economics and DC politics. He practiced Tai Chi in his college years, sang in his church choir, and loved all forms of musical expression (particularly 1960s era Motown, classic Rock, and contemporary Gospel music). His favorite sports were tennis, hockey, and football; so any conversation with Richard could include any and every aspect of his areas of interest and expertise. He would joke about his ability to seamlessly move from one topic to another and playfully challenge you to find the common thread and "keep up". His dry sense of humor, intellectual fervor, and strong Christian faith were central to his sense of self.
Richard was a fiercely-devoted son and brother and doting, loving father. He leaves his life's memories to be cherished by his daughter, Dr. Alysia Childs of Washington, DC; his five siblings, Ms. Sadie Childs, Ms. Carolyn Childs, Mrs. Kathy Breach (Marcellus), Mrs. Marla Tolbert (George), and Mr. Hubert Childs; and a host of nieces, nephews, loving relatives, and dedicated friends.
To send flowers to the family or plant a tree in memory of Richard Childs, please visit Tribute Store
Visitation
10:00 am - 11:00 am
Tuesday, October 5, 2021
New Smyrna Missionary Baptist Church
4417 Douglass St NE
Washington, District of Columbia, United States
Celebration of Life
11:00 am
Tuesday, October 5, 2021
New Smyrna Missionary Baptist Church
4417 Douglass St NE
Washington, District of Columbia, United States
Interment
Fort Lincoln Cemetery
3401 BLADENSBURG RD
Brentwood, Maryland, United States
Proudly Serving the Washington, DC Metro Area