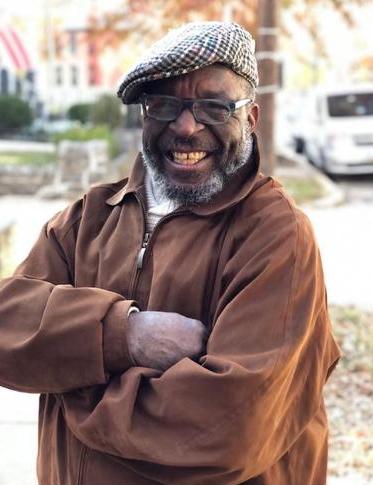 Obituary of Ewing Wade Rowe
Ewing W Rowe also known as "Wade" entered into eternal rest on Friday February 26, 2021. Ewing was born on April 16, 1954 in Camphill, Alabama to the late Thaddeus and Callie Mae (Cox) Rowe. Ewing and his family relocated to Washington, DC in 1961 where he began his education in DC Public Schools. Ewing attending Theodore Roosevelt High School, where he excelled and lettered in Baseball and Football. After Graduation Ewing continued his education at Bowie State University.
In 1976 Ewing met his life partner Sharon Venable (Rowe) whom he would later marry. From that Union they were blessed with 4 children. Ewing later started his career at the United States Postal Services where he continued his career for 25 years. After Ewing's career at the United States Post office, He was known to stay busy, doing jobs in landscaping, home renovations and even began a short career at Walmart. He was one of the hardest workers at any job he attained. He was affectionately known as Barnie Rubble by his baby sister
Ewing loved to cook, a craft he learned from his father and later passed on to his son. He also hated to clean as he cooked, a craft he passed on to his daughter. Ewing was known to be up cooking all hours of the night and the food was sure to be good. If you were blessed enough to have a dish, you knew he wanted you up at 3am to "taste this" as if the food wouldn't taste just as good at a normal hour. Many years of working the overnight shift at the Post Office impacted his cooking time. The food was great at any time of the day.
Some of Ewing's Happiest Memories were the annual Venable Family reunions. It was always his opportunity to kick of his shoes, relax, dance, eat and laugh with family and friends. He would talk about Clarksville, VA for weeks after it was over. Ewing enjoyed Holidays at his daughter's house, where he would be so excited to come right in carve Turkey, Ham and make that country giblet gravy that nobody would eat. One of his proudest moments was watching his Granddaughter walk across the stage and receive her college degree. To know him is to love him, unless you were a "Skins" fan and if you were, you knew he was a diehard Dallas fan, and you were in for some game day trash talking.
Ewing had a tremendous heart for all of his family. He was preceded in death by his beloved parents, and his two brothers Clarence and Thaddeus "Deek" Rowe. His life will forever be cherished in the lives of his wife of 31 years, Sharon Rowe, his children: Tamar (Horace) Willis, Zimika (Warees) Karriem, Kellen Rowe, Steffon Rowe, His grandchildren Kiera, Raegan, Horace "BJ" Willis, Kennedy Stewart, Jai'Dan Rowe, Peyton Jackson, Kal-El "KK"Davis. Ewing is also survived by his baby sister Cathy Delores Rowe, countless nieces, nephews and a host of other family and friends
"So, when tomorrow starts without me don't think we're far apart, for every time you think of me, I'm right here in your heart" By David M Roman
To send flowers to the family or plant a tree in memory of Ewing Rowe, please visit Tribute Store
Visitation
10:00 am - 11:00 am
Saturday, March 13, 2021
Heart of God International Church
7323 Steel Mill Drive
Springfield, Virginia, United States
Celebration of Life
11:00 am
Saturday, March 13, 2021
Heart of God International Church
7323 Steel Mill Drive
Springfield, Virginia, United States
Proudly Serving the Washington, DC Metro Area