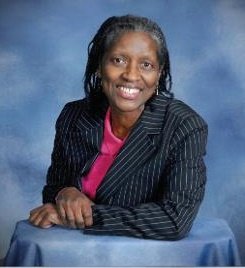 Obituary of Ruth Cristy Matthews
Ruth was the youngest of 8 children born to the late William Henry and Kate Naomi Burnett Matthews on December 25, 1955 in Brunswick County, Virginia. She attended school in the county and graduated from Brunswick Senior High School. After high School, she attended Elizabeth City State University and graduated in 1978 with a degree in physical education. While there, she became a member of the Alpha Kappa Alpha Sorority, Incorporated. She served as their parliamentarian for a number of terms. Later, she was employed by Howard University as a program analyst with the College of Medicine and retired after 30 years of service in 2009.
Ruth developed health issues prior to retirement, related to the respiratory system and damage to both lungs. She needed a bilateral lung transplant. Ruth trusted the Lord during her wait for lungs and received her transplant in July 2011 and went on to recover. She was thankful to the Lord for the lungs she received and went on to encourage a circle of women who had respiratory problems and in need of transplant. She encouraged them to do the necessary things to receive a transplant, which was exercising, eating well and garnering support of family and friends. After recovering from her transplant, she wen back to doing one of her favorite activities which was bowling. She was an excellent bowler and went on to train her older sisters to join in the fun. When there was a tournament in or out of town she was there to show off her excellent skills.
Ruth grew up in church and was baptized at the age of 9 at White Rock A.M.E Zion Church in Alberta, Virginia, where she attended Sunday School, played the piano and sand with the church and community choir. She began to really walk with the Lord and love His Word prior to her transplant. In search of a local church where the Word of God is taught, she inquired of her sisters, which led her to New Song Bible Fellowship in Lanham, Maryland. She joined and remained a faithful member until her passing. She was involved with the Grief Ministry, Card Ministry and was a faithful noon day Bible Study participant. She also participated in other classes that would help her grow in the grace and knowledge of our Lord Jesus Christ.
Ruth leaves to cherish her memories her siblings, whom she loved, without string attached, 3 loving sisters Margaret M. Lea of Landover, MD; Barbara M. Matthews of Landover, MD; Janice B. Welborn (Charles) of Kenbridge, VA; and 4 brothers Clarence William Matthews (Barbra) of Accokeek, MD; George Thomas Matthews (Dorothy-deceased) of Fayetteville, NC; Robert Leon Matthews (Jameta) of Washington, DC; and Earnest Theodore Matthews (Sandra) of Fort Lauderdale, FL and a host of nephews, great nephews, nieces, great nieces, many cousins and friends.
In lieu of flowers the family request that donations be made to the American Lung Association.
To send flowers to the family or plant a tree in memory of Ruth Matthews, please visit Tribute Store
Visitation
9:00 am - 10:00 am
Saturday, March 6, 2021
New Song Bible Fellowship Church
8401 Good Luck Road
Lanham, Maryland, United States
Celebration of Life
10:00 am
Saturday, March 6, 2021
New Song Bible Fellowship Church
8401 Good Luck Road
Lanham, Maryland, United States
Interment
Mount Carmel Cemetery
Kenbridge, VA
Kenbridge, Virginia, United States
Proudly Serving the Washington, DC Metro Area