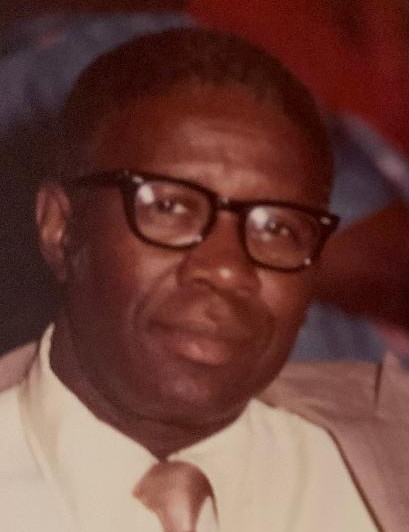 Obituary of George Henry Perry, Jr.
George Henry Perry, Jr. was born on September 4th, 1936 to the late George Henry Perry, Sr. and Louise Willis Perry, in Blackville, S.C. He was baptized at an early age at Macedonia Baptist Church. George attended public school in Barnwell County, where he met Mary Hicks. They married on June 9th, 1954 and shared over 65 years together. This union was blessed with six children.
George Jr. joined the United States Army at age 19, retiring in 1974, after 20 years of service including tours in Vietnam and Germany. After retirement, he worked for Montgomery General Hospital as an Emergency Room Tech for another 20 years. He was a dedicated member of Carolina Missionary Baptist Church for 31 years. In 2002, George and Mary joined Mt. Jezreel Baptist Church in Silver Spring, MD.
George was known as the "father" of the block on 12th Avenue in Langley Park, MD, where they lived from 1971 to 2002. In the winter, during snow days, the neighborhood kids would save him a parking space in front his house. When he got out of the car, he would become the target for snowballs. He was always playing and laughing, "Hog bite corn" was his favorite game with his grandchildren who affectionately called him "Pop Pop". George loved to joke and reminisce about the old days in Blackville, S.C. He loved to eat ice cream and sing old time spirituals, his favorites were "Oh Lord I Want You to Help Me", "Nobody but You Lord", and "Standing at the Judgement".
George had a large loving family. He was preceded in death by his parents, two sisters; Ionia Williams and Mamie Robeson, and eldest son, Alphonzo Lee Perry (Consuela). He is survived by his devoted wife Mary H. Perry, Laurel, MD, three daughters; Gloria Perry Rattley, Laurel, MD, Sandra Perry, Hyattsville, MD and Darlene Davis (Lewis), Landover, MD, two sons; Shannon Perry (Carolyn), Gambrills, MD and Tony Perry, Sr, Bowie, MD, twelve grandchildren, thirteen great-grandchildren, and a lot of nieces, nephews, cousins and friends.
To send flowers to the family or plant a tree in memory of George Perry, Jr., please visit Tribute Store
Visitation
9:30 am - 10:30 am
Tuesday, March 24, 2020
Mount Jezreel Baptist Church
420 University Blvd E
Silver Spring, Maryland, United States
Celebration of Life
10:30 am
Tuesday, March 24, 2020
Mount Jezreel Baptist Church
420 University Blvd E
Silver Spring, Maryland, United States
Interment
Arlington National Cemetery
Arlington VA
Arlington, Virginia, United States
To Be Determined
Proudly Serving the Washington, DC Metro Area