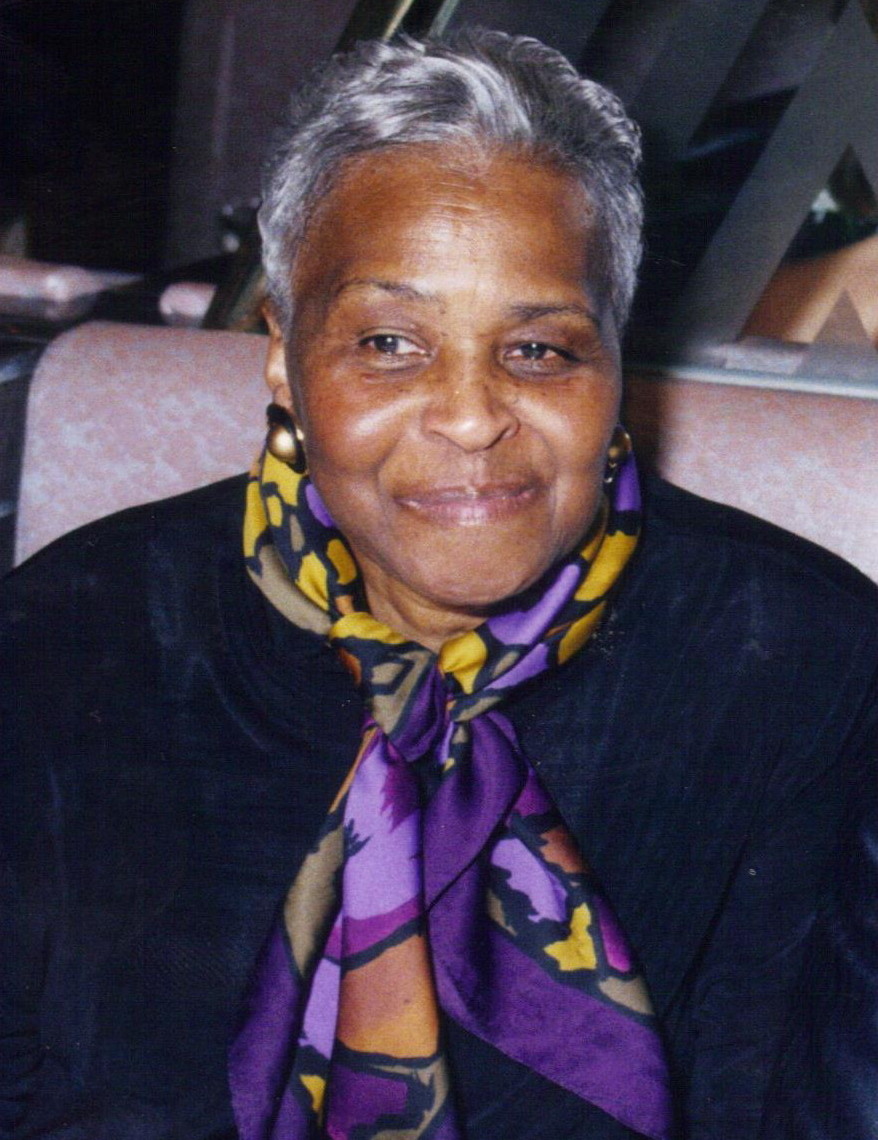 Obituary of Joanna Alexander
Joanna H. Alexander, was born on October 19, 1932 in Winston-Salem, NC to the union of the late Leo Hughes and Carrie Hughes.
Joanna was raised in Winston-Salem, NC. and educated in the Winston-Salem School System.
Joanna was one of six children and the eldest of three girls and three boys. They loss their beloved mother Carrie at a young age. Which resulted in Joanna helping her dad care for her siblings.
Joanna and Alaska met in their hometown of Winston-Salem. The high school sweethearts married and moved to the Washington, D.C. area. From this union two children were born, Wanda and David. Joanna and Alaska went on to enjoy a marriage lasting over sixty years. Alaska fell asleep in death 2014.
Joanna worked over 25 years for the United States Postal Service, as a Philatelic Postal Clerk. She really enjoyed working with stamp collections and often gifted her children and grandchildren with first day of issues.
Joanna accepted Christ at a very early age at Shiloh Baptist Church in Winston-Salem, NC.
She was a quiet activist donating to organizations that protect and care for those as Christ called the "least of these".
Joanna loved traveling, debating politics, and talking daily with her close friends and family. She was an avid reader and maintained a curiosity about everything that surrounded her.
She is preceded in death by her grandson Darren Alexander Webb, two brothers Leo, Jr. and William Hughes, sister Carolyn Price and her devoted cousin Catherine Hines.
Joanna leaves to celebrate her life, daughter, Wanda E. Webb, of Columbia, SC; son, David K. Alexander (Deidra) Accoceck, Md, three grandchildren Donnell, David Jr. (Belkis) and Bianca, two great grand children: Alexander D. and Brooklyn E., one great great grandson Adrian, her sister Gloria Geralds, brother Robert Hughes, Sr., both of Winston-Salem, NC and brother in-law Anthony Lindsay (Paula) of Greensboro, N.C. And devoted friend Barbara Douglas, Norfolk, VA. She was blessed with many loving nieces, nephews and cousins, and friends.
To send flowers to the family or plant a tree in memory of Joanna Alexander, please visit Tribute Store
Visitation
10:00 am - 11:00 am
Saturday, February 15, 2020
New Smyrna Missionary Baptist Church
4417 Douglass St NE
Washington, District of Columbia, United States
Celebration of Life
11:00 am
Saturday, February 15, 2020
New Smyrna Missionary Baptist Church
4417 Douglass St NE
Washington, District of Columbia, United States
Burial
Fort Lincoln Cemetery
3401 BLADENSBURG RD
Brentwood, Maryland, United States
Proudly Serving the Washington, DC Metro Area