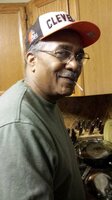 David E. Jordan
David Edward Jordan, eldest son of David Zone Jordan and Clara Rawls Dunbar, was born on April 24th, 1941 in Portsmouth, Virginia. David grew up in the Zion Bethel Christian Church and, later in his youth, the St. John's Baptist Church. In 1976, he joined Mt. Olive Baptist Church in Arlington, Virginia. David went to eternal rest in the loving arms of his Lord and Savior on the evening of March 31st, 2022.
David was educated in the Norfolk County and Portsmouth City public school systems, graduating from the historic I.C. Norcom High School. In 1963, he joined the United States Air Force, serving as an Air Policeman in locations that included Andrews Air Force Base in Maryland and Thule Air Base in Greenland until his honorable discharge in 1967.
Following his military service, David studied Electrical Engineering at Norfolk State University in Norfolk, Virginia, graduating in 1971 with a Bachelor of Science degree and the intent to teach electrical engineering. His career direction changed and he accepted a staff associate position with Chesapeake and Potomac Telephone Company, eventually relocating to Arlington, Virginia to work.
It was in Arlington at C&P Telephone, where he met his love and future wife, Linda Faye Carnette, a supervisor. The two were married in November 1974 in Wise County, Virginia and settled together, building a loving family back in Arlington. From this union, three children were born, Aisha (Columbia, MD), Jelani and Karida (Fairfax, VA) and later, grandson Jasias Elsea (Sterling, VA).
David loved God, Sunday School, his family, his neighbors, cooking, jazz, the Cleveland Browns, NY Yankees and University of Virginia sports teams. He pursued higher education during his career at the telephone company, earning a Masters Degree in Telecommunications from George Washington University. His love of God guided him to evangelical study at DC Bible Institute in Merrifield, Virginia, graduating with a degree in Religious Studies. David's love of family led him to participate in numerous church and community activities including the Boy Scouts Troop at Mt. Olive, the Men's Brotherhood, Men's Choir, Men's Usher Board as well as teaching Sunday School. He coached Karida and Jelani's telephone company-sponsored youth T-Ball teams, their basketball teams at Fairfax Academy of Early Learning, and co-chaired the Cultural Alliance Club at W.T. Woodson High School.
David was preceded in death by his beloved parents, step-father Perlis Dunbar, brothers Herbert, Clarence Jordan, Michael A. Jordan, and sister Bertha Mae White.
In addition to his loving family, David leaves to cherish his memories, sisters Barbara Doles (Portsmouth, VA) and Christine Harrison (Boston, MA), and numerous adored nieces, nephews and cousins. David was godfather to Nicole Lewis, Aaron Wyche and Carlton Burton, Junior. He also leaves honorary "granddaughters", Joan Holliday and Lucille Chapman of Arlington, VA and a number of cherished lifelong friends.