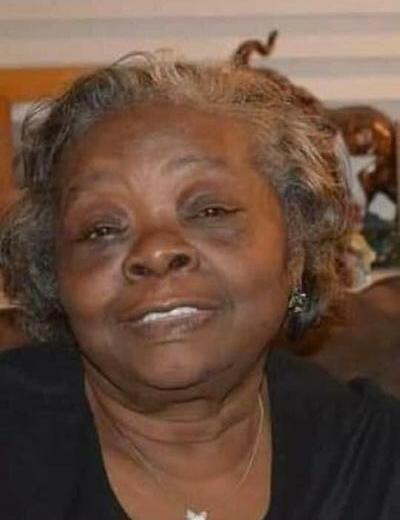 Annie Pearl White
Obituary for Annie P. White
Annie Pearl White was born on October 3, 1946 to Ethel Lee Frederick (formerly Fenner) in Scotland Neck, North Carolina. She attended elementary, middle and high school in Halifax County, North Carolina. While attending John Armstrong Chaloner High School she participated in the band and played the clarinet. She was an Honor Roll student and a member of her church choir, where her grandfather was the Pastor. Annie met Robert L. White Sr. in high school and they married after graduation in North Carolina. Shortly after their union Robert Sr. and Annie moved to Washington, D.C. where she attended Cortez Peters Business School. Annie earned her Associates Degree in Business Education and she began working for the US Government. From the matrimony of Annie and Robert Sr. they had three children; Elsa, Robert Jr. and Keith.
Annie began working at Sears Roebuck as a Service Representative from 1969 to 1985. In 1984, Elsa had a baby girl and named her Quisetter. Shortly after Quisetter's birth, Elsa unfortunately passed away in November 1984. Annie now took on the role of raising Quisetter along with her sons while working at Sears. When Annie left Sears in 1985 she continued to raise her children and granddaughter while working for Army Distaff. In 1993 she began working at Holy Comforter Saint Cyprian Elementary school as the Cafeteria Manager. During her time there she became a grandmother again to two granddaughters; Kierra and Devin (Rob Jr. and Crystal). She continued to work in the private sector for many years before she retired. From 2000-2008 she became a grandmother yet again, to Noah, Benjamin and Zora (Keith and Camille). Annie loved her grand babies dearly and in 2010 she became a great grandmother to Randy Jr. and again in 2016 to Quincy (Quisetter and Randy Sr.). Annie enjoyed spending time with her grands and great grandchildren. Whether she was giving them advice or teaching them how to do something, she did it with love, humor and her own unique style. Annie loved to cook for her family but unfortunately she never shared any of her recipes. "A pinch of this and a dash of that" was all you would ever get out of her. Among the family's favorite dishes were her fried chicken, sweet potato pie, coconut pineapple cake and banana pudding. She also mastered the art of baking loaves of bread when she received a bread maker for Christmas one year. Annie enjoyed going to North Carolina to visit her mother Ms. Ethel Fredrick (dec.) and siblings during the holidays. In her younger years she traveled up and down the East Coast, but the Outer Banks was her favorite place to be, as the family spent many summers there making memories together.
Annie attended Bethesda Baptist Church for 10 years until 1998 when she became an official member. Annie was on the following ministries: Culinary Arts, Missionary, VBS, The Usher Board, The Women's ministry and The Senior ministry. Everyone that attended Bethesda Baptist Church experienced her delicious cuisine at some point and they loved it! Annie was known for her cooking and hospitality. In Annie's free time you could find her doing a good word search, a puzzle, or watching Victor Newman on The Young & the Restless. You couldn't tear her away from her soaps! Annie also liked to watch any movie with Tom Selleck in it and she was a huge fan of Cal Ripkin Jr. Annie was a straightforward woman and had no "cut-cards" with anyone, but she was also quite the prankster and she loved to laugh. Her quick and witty remarks are infamously known among the family. She was a second mom to Rob Jr., Keith and Quisetter's friends/acquaintances. Annie always kept her door open and never turned away anyone. She will always be known for having a strong faith in God and loving her family. Annie is survived by her immediate family as well as her 9 brothers and sisters: Johnny (dec.), Freddie (Val), Jerome (Hattie), Cecil (Yasheeta), Theodore (Clarissa), David (Shonte), Mary, Faye (BT), Cindy (George), a host of nieces and nephews and many dear friends.