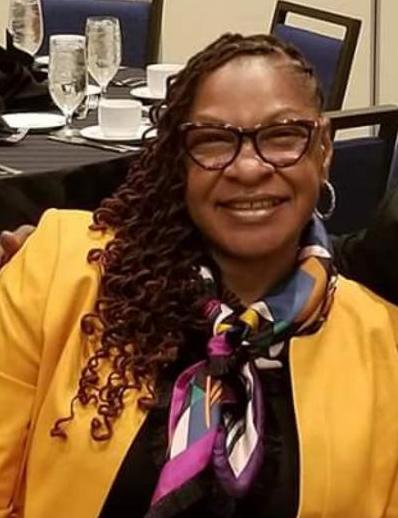 Laura Mae Parker
Laura Mae Parker was born to Clydeline and Norman Parker, Sr., on September 15, 1954 in Arlington, VA. After a brief illness, Laura peacefully went to be with the Lord on March 20, 2021.
Laura was educated in Arlington Public Schools, graduating from Wakefield High School in 1972.
Laura joined Macedonia Baptist Church as a young adult in 1979 and again later as an adult in 1996 under the leadership of Rev. Dr. Leonard L. Hamlin, Sr. She served on the Women's Ministry, Recreation Ministry and Generation Now. She was a graduate in 2014 of the three-year Discipleship Ministry Program. She was on the women's and co-ed softball team for MBC. Laura loved her church family, and you could always see her smiling in the pews along with her family.
Laura began her professional career at Western Electric and worked there for more than 20 years until they went out of business. She then went on to work retail at Shoppers, Safeway and Home Depot before retiring in 2017.
Laura had a beautiful smile and a laugh like no other. She loved spending time with her family and loved to travel. Laura loved gardening and always had her yard filled with the most beautiful flowers. In her younger years she enjoyed playing softball for the Jazzy Reds alongside her mom. No matter what you asked of her she would always be quick to lend a helping hand. After the passing of her mother, she became the rock of the family and ultimately became the glue that held the family together. When her children or nieces and nephews got out of line, all she had to do was give them "The Look" and they quickly got it together!
Laura, was preceded in death by her parents and brother, Norman Parker, Jr. She leaves to cherish her memory her son, Antonio, daughter Keesha; daughter in law, Decemma; son in law, Orlando; two grandchildren, Deja and DeAndre and Bonus Granddaughter, Valishia; two bonus great grandsons, five sisters; Lutricia, Bernadette, Cheryl, Bernetta and Carolyn; two brothers, Sherman and Raymond; sisters in law, Sharron, Denise and Carmita; aunts, Juanita Winkler and Annie Parker; uncle Roland Winkler; God children, Lataunya and Delonte; 18 nieces and nephews; 23 great nieces and nephews and a host of other relatives and friends.